Guest post courtesy of author and HR professional Ben Eubanks.
Screeeeeeech.
Hmmm… Even the person who is the least knowledgeable about cars knows an engine isn't supposed to make that sound. It signifies a problem. It's a sign of an internal stress that needs to be resolved immediately.
Internal stress for people usually isn't that obvious, but it can be just as costly for a business to ignore the signs as it would be for the car owner in the example above.
Managers have a tough gig. They have to manage people and their various personalities, preferences, and performance levels. They also feel stuck in between employer policies and the needs of their staff. And when the going gets tough, who are the first to leave? The best employees, that's who. They can find another company to work for if they are top performers.
So how can managers change their mindset and still find time to be genuine leaders to their employees? Here are a few ideas…
Stop micromanaging– If you're spending half your time telling others how to do their jobs (and it's not for one-off training purposes), then it's either time to replace them or step back and determine if your constant interventions are even necessary.
Productivity training– Most people have never had much training on how to be productive. Teach them how to use To Do lists, how to manage their inboxes, and how to use technology to save time and effort.
Pay them to lead– As long as the results are good and it's not at the expense of their "real" job, some companies have seen a lot of success in this area. Chipotle reduced manager turnover by 47% by using these and other related incentives.
Motivate someone– Give them the tools to motivate their employees. You never know, acting like a preschooler might actually work for you…
The bottom line
We are living in stressful times, and it doesn't look like things will get drastically easier any time soon. But when managers can help relieve stress for employees through effective leadership skills, their own stress goes down as well. They feel like they have some level of control over their situation, and that gives people hope.
Do you have any managers who might need to read these words? How do you help your managers cope with stress (either on the job or off)?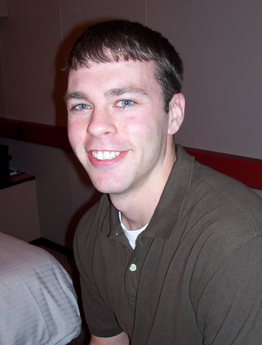 Ben Eubanks is an HR pro, blogger, and speaker in Huntsville, AL. He recently authored Rock Your Corporate Culture, a guide focused on helping HR professionals and senior leaders leverage their corporate culture for business success. He thinks of Trish as the big sister he never had and is one of the co-founders of the HRevolution unconference.